COME, EXPERIENCE THE ARTS…
At Westminster, we believe that artistic talents are sacred gifts, and that these gifts should be nurtured and shared with others.
Our Fine Arts programs allow us to share our love of the arts with our neighbors by hosting performances of music, drama, dance, and by offering visual art exhibits. Thank you for celebrating the arts with us and we invite you to join us for other opportunities when we seek to serve our community in love. If you have any questions please email Aaron Schultz.
---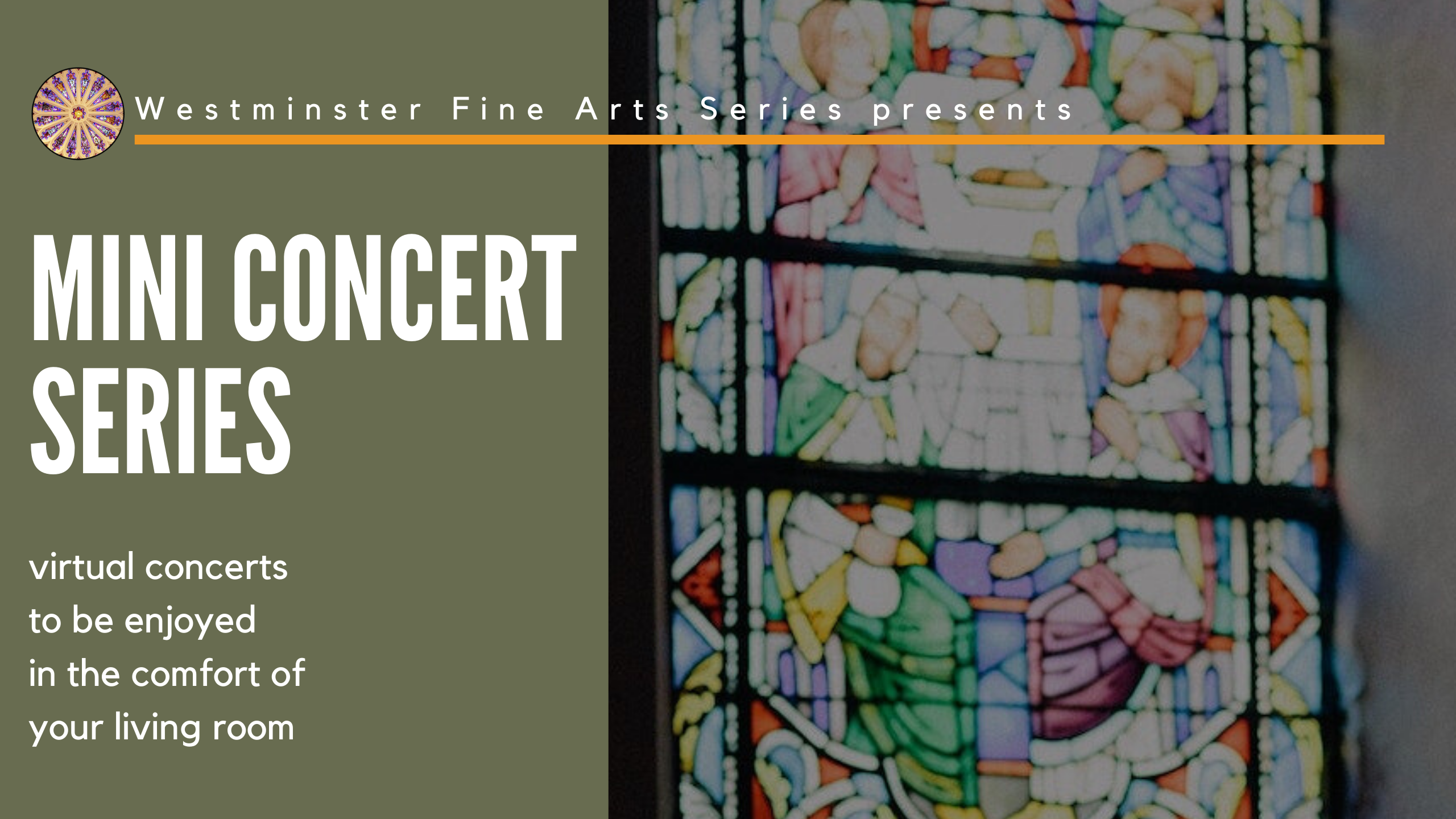 During this time of quarantine and social distancing, our Fine Arts Series is taking a different shape this year. We still want to make high quality musical programming available to you this season. The Mini Concert Series will feature short and intimate virtual concerts; captured in spaces such as a living room, recording studio, or chapel. Westminster has a long history of supporting music and the arts, and during this time of cancelled concerts and lost gigs, we are excited to continue supporting musicians and artists during these uncertain times.
Upcoming Mini Concerts
October 2020
Jonathon Moldovan - Tenor
featuring some favorite tenor arias from Berlioz, Stravinsky, and Mozart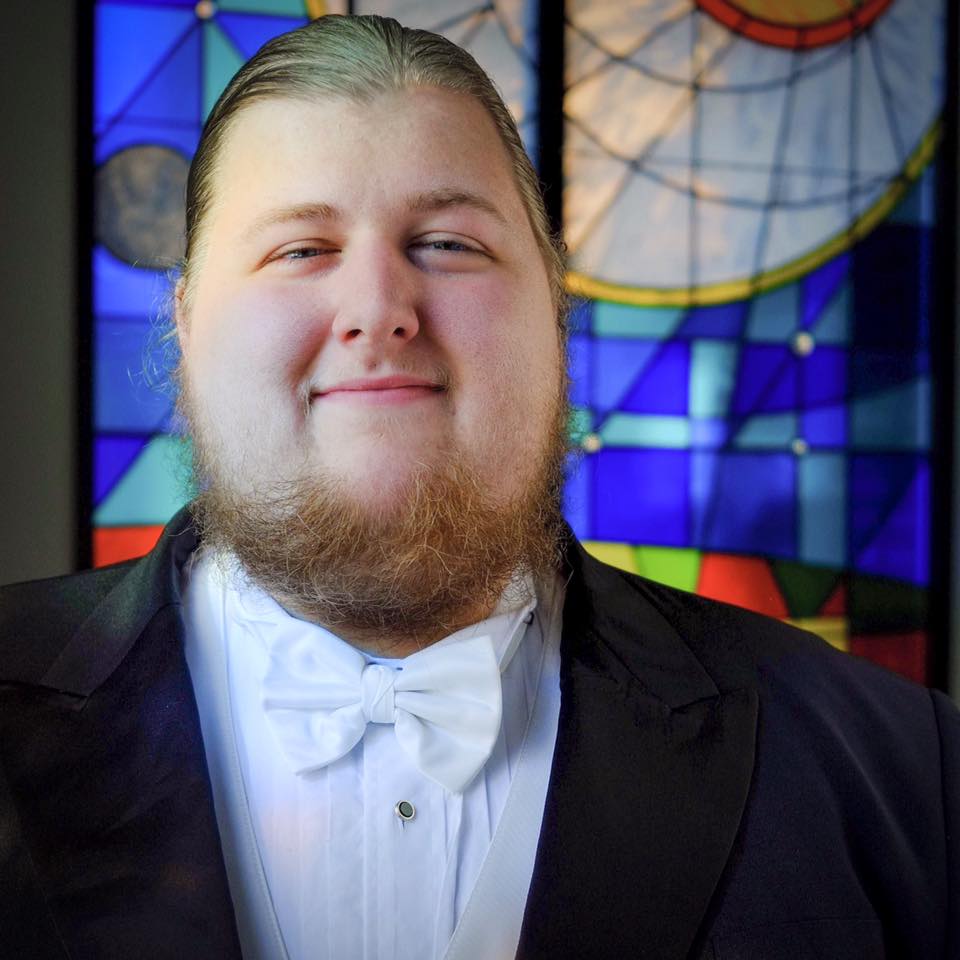 Hoot n' Howl - Organ Extravaganza
featuring classic and contemporary organ pieces perfect for a spooky Halloween evening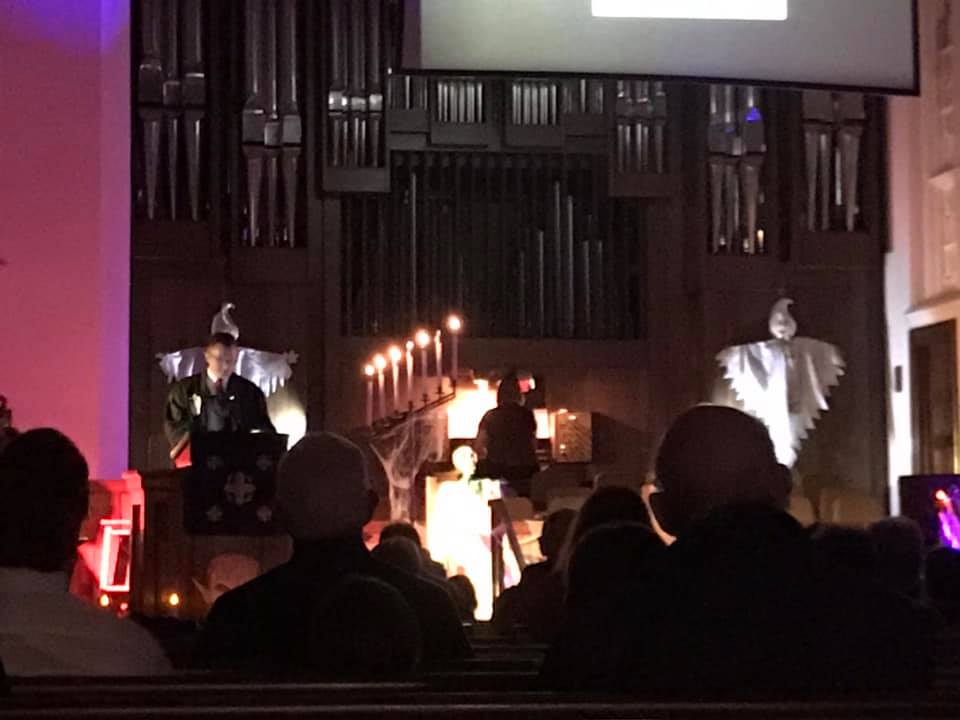 November 2020
Kathy and Company
featuring local Des Moines string quartet
December 2020
Christmas Cantata on Christmas Eve
featuring festive music from the Virtual Westminster Choir
Mini Concert Series at Westminster
Mini Concert #3 - ClearJoy
Artist Bio
ClearJoy Music is a musical collaboration of two sisters in the Des Moines area. They perform all types of music from Irish and Folk to Classical and everywhere in between.
Elaina graduated with a viola performance degree from Drake University. After a year abroad in Ireland, she came back to go to law school, but she still finds time to make music! Elaina sings and plays viola, violin, flute, penny whistle, ukulele and piano. Some highlights from her musical career: playing with 2Cellos, soloing on Telemann's viola concerto with Drake University String Ensemble, several solo recitals, playing for friend and family weddings, and teaching violin, viola, piano, and ukulele lessons through the Drake University Community School Music and Mobile Music Lessons. This past summer Elaina competed and placed at the 2019 Iowa State Fair's Fiddler's Competition.
Anna graduated from Drake University with a degree in Music and Digital Media Productions. She currently is working at a local video production house in Des Moines as an editor and animator, and like Elaina, she finds time to make music! She plays the mandolin, cello, piano, guitar, dulcimer, bouzouki, and the piano. Some highlights from her music career are: playing for weddings, her junior and senior cello recitals, and composing various contemporary pieces including a score for a short film she animated for her collegiate music thesis. In their free time, you can find the sisters playing duets on the piano, playing board games, and watching superhero movies. Hope you enjoy!
Mini Concert #2 - Juli Bey
Artist Bio
After 25 years as a musician, administrator, and missionary for Presbyterian, Methodist, Lutheran (ELCA), and Reformed churches, Juli Bey is currently organist and handbell choir director for Westminster Presbyterian Church in Des Moines, Iowa. She has also been an accompanist for the Grinnell-Newberg Community Schools since 2013 and frequently plays for community theater productions. Juli lives in central Iowa with her husband Zach and cat Vala.
Learn More About this Continuo Organ
Mini Concert #1 - Natalie Sherer
Artist Bio
As a pianist and vocal coach, ​Natalie R. Sherer​thrives in collaboration with singers and instrumentalists. Ms. Sherer is currently earning a D.M.A. in Collaborative Piano, studying with renowned pianist Martin Katz, at the University of Michigan.
Ms. Sherer is a frequent recitalist and performer in concerts, competitions, and masterclasses. Recently, Ms. Sherer performed and coached internationally at Prague Summer Nights Young Artist Festival. She was a Vocal Chamber Music Fellow of the Collaborative Arts Institute of Chicago (CAIC). Pianist for the trio "Artful Song," Ms. Sherer brings 19th century salon-inspired performances to contemporary audiences. She has also performed with CAIC, Hampsong Foundation, Pianoforte Foundation, Chicago College of Performing Arts (CCPA) OperaFest, Credo Music, the Schubertiade Festival, and as a guest soloist with orchestras, both as a pianist and soprano.
As a freelance artist and Staff Pianist at Roosevelt University, DePaul University, and University of Michigan, Ms. Sherer has played for numerous choirs, voice, and instrumental studios. Ms. Sherer completed Bachelor of Music and Master of Music degrees in Piano Performance, and a Cognate in Collaborate Piano at Manhattan School of Music, Wheaton College, and CCPA at Roosevelt University. She and her husband Peter currently reside in Michigan.
The 2019/2020 Fine Arts Season is brought to you through the generosity of the Westminster Foundation, individual patrons and corporate donations. This enables us to bring a variety of events and experiences to the community at no cost to the individual. During these uncertain economic times, you may not be in a position to give financially. And that is OK! You can become a patron of the arts by supporting artists through viewing the concerts and connecting with their work. If you are in a position to give financially, we do need your help to continue providing quality programming into the future. You can do so by one of the following options:
Option #1
:
Text WPCDSM to 73256
Option #2: To give by telephone or establish a monthly gift, call 515-274-1534
Option #3: To give online visit westpres.org/givemusic and follow the link to complete your gift
Option #4: To give by check, make check payable to "Westminster Fine Arts Series" and send to:
Westminster Presbyterian Church
4114 Allison Ave
Des Moines, IA 50310
Westminster Virtual Choir Anthems
Pandemic Expressions
The Visual Arts Committee presents our church's first-ever online art exhibit, "Pandemic Expressions." The committee invited Westminster artists to share their artistic endeavors during the pandemic, and submissions were received from 15 individuals representing a broad range of ages. The works reflect the artists' thoughts and feelings during this unprecedented time in history. A wide variety of art is included – paintings, drawings, fabric art, mixed media, photography, and more.
More Arts at Westminster
The Anchor Coffee House is a relaxed, family-friendly venue featuring local, regional and nationally known folk, bluegrass, and blues artists. Free child care is provided at each performance. For tickets, info, and list of artists, click HERE.
Westminster also is home to a Visual Arts Gallery space and showcases new monthly exhibits on the lower level of the church. For more information and to see current shows, click HERE.
---
Mini Concerts: