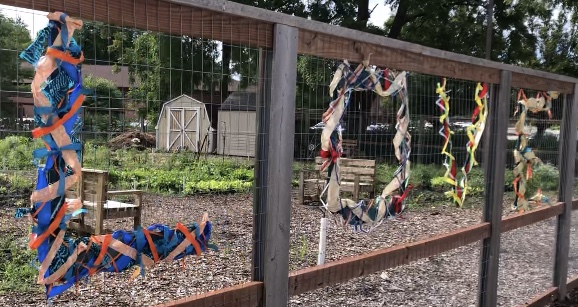 New Outdoor Art Enhances God's Garden
After several weeks of pandemic pause, the creative spirit is stirring again in Westminster's Visual Arts Committee. The group recently went back to work (with appropriate social distancing) to create an outdoor art display in the north parking lot, on the fence surrounding God's Garden. The work utilizes ribbon and fabric strips, woven into the wire fence grid to form letters. The letters spell out the phrase, "GROW LOVE & JUSTICE." Visible from the street, the art was designed to send a positive message to the community as people pass by the church. As the summer progresses, watch for further art initiatives from the Visual Arts Committee.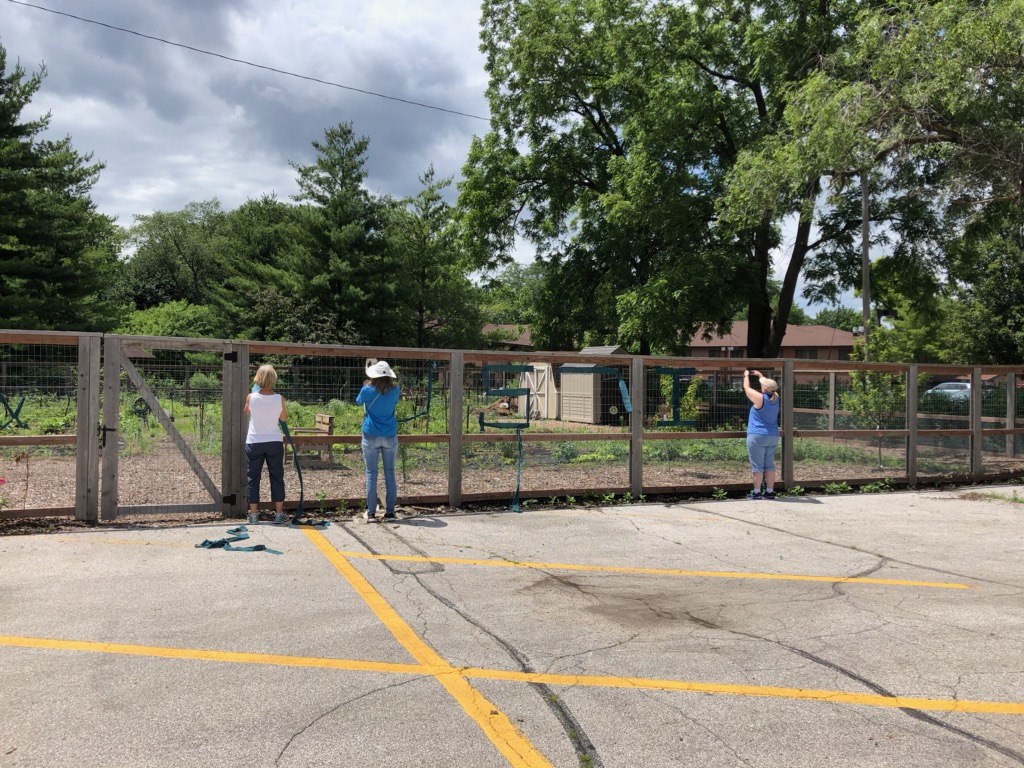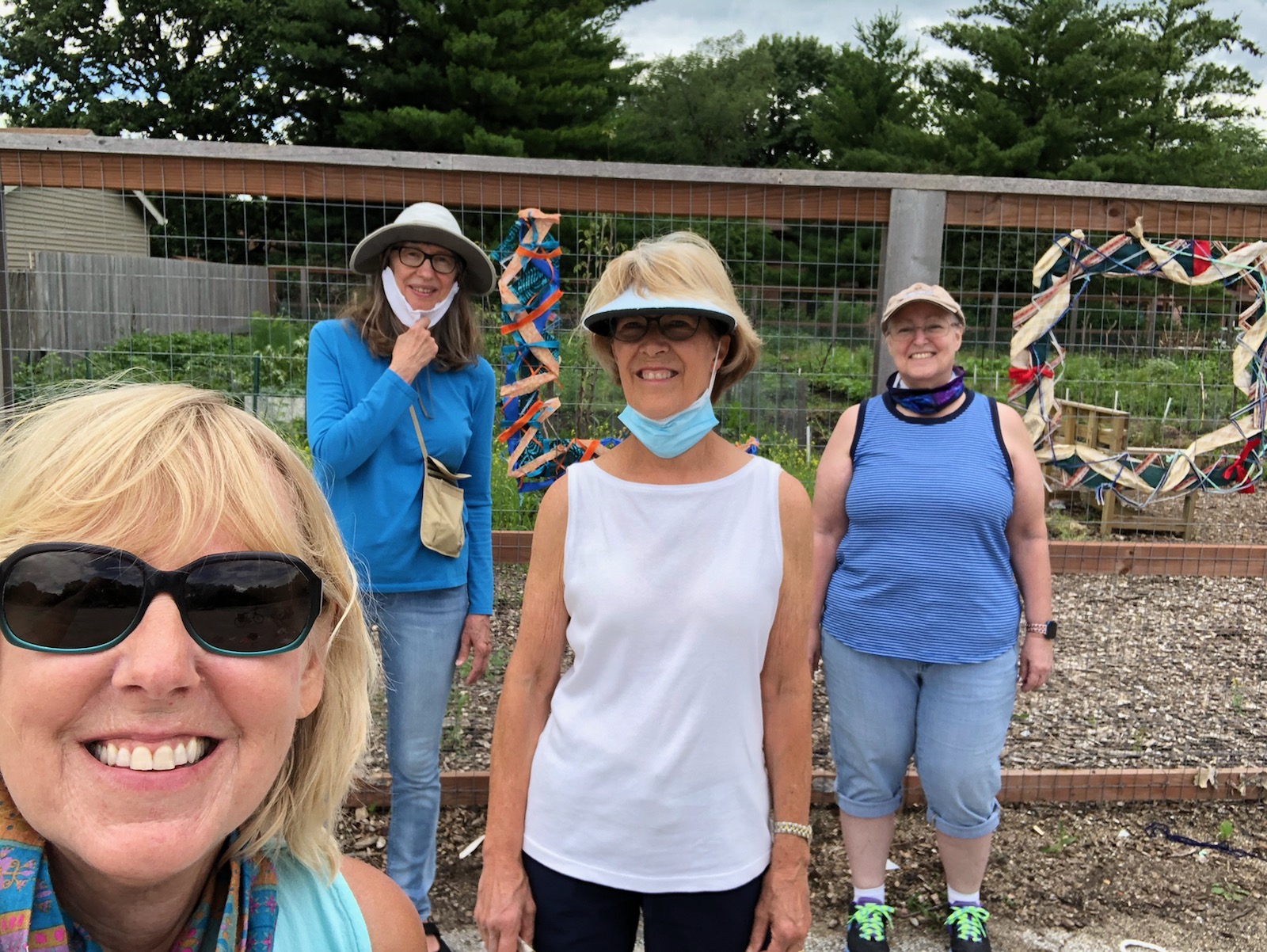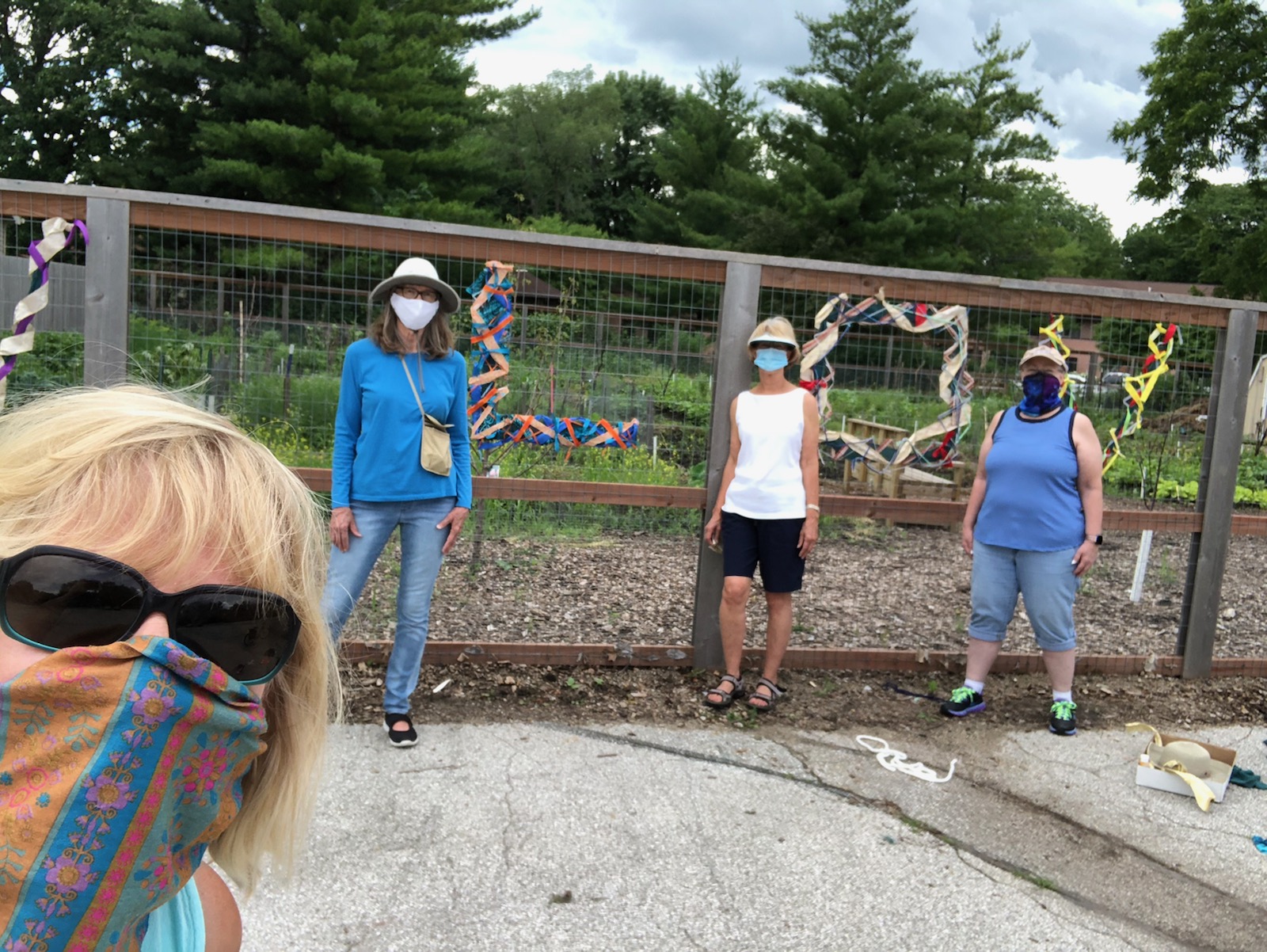 Westminster Artists Invited to Participate in Online Exhibit
Westminster's Visual Arts Committee is planning to create its first-ever online art exhibit, featuring works by Westminster artists. The theme of the exhibit will be "Pandemic Expressions," and will include works of any size and subject, but all works must have been created during the pandemic (since March 1, 2020). Any medium is acceptable... drawings, paintings, sculptures, photography, quilting/fabric art, etc. Artists are asked to photograph their work (no more than three pieces) and email the photo(s) to . Please include the title of the piece(s) and any comments you wish to share about your work.
These photographs will be used to create an online, narrated slide show. The finished product will be posted on the Westminster website. Westminster artists... we encourage you to participate in this new and exciting endeavor! If you have any questions, please email Thank you in advance for sharing your talents!
Blessings,
The Westminster Visual Arts Committee
Judy Sebern Beachy
Jan Davison
Beth Hirst
Carolyn Larson
THE WESTMINSTER ART GALLERY
At Westminster, you can immerse yourself in the arts! New exhibits are planned for each month or season throughout the year. Visit the Gallery, located on the lower level of the church, any time the building is open. If you have any questions about our gallery or Visual Arts Committee please e-mail us.
Visual Arts Mission Statement:
"The Visual Arts unite us in the human experience and invite us into the presence of the divine.