Family Promise of Greater Des Moines, is a homeless shelter affiliated with the national Family Promise organization. It is a unique shelter—one of only two in Des Moines—that provides accommodations for entire families, including male head-of-households, and older male children. They can serve up to 14 people, or three families at a time.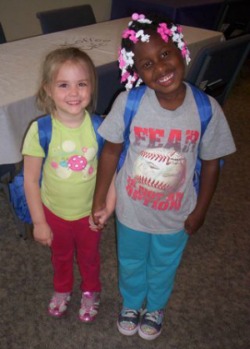 The Day Center is housed at here, at Westminster, and overnight stays are hosted by local congregations, which shelter the families for a week at a time. Westminster also hosts overnight stays for several weeks throughout the year. During at least two of these hosting weeks, the church provides all of the volunteer support, room reservations, meals, and other requirements in order to accommodate the families overnight.
The mission of Family Promise of Greater Des Moines is "To mobilize our community to help homeless families achieve stable housing and income through compassionate care, hospitality and professional support."
Family Promise and Westminster
In the fall of 2005, FPGD moved its Day Center to Westminster Presbyterian Church who offered office space and space for the Day Center at no charge. Today, Westminster's generosity saves FPGD over $25,000 per year.
Family Promise of Greater Des Moines is a homeless shelter for children and families. The organization provides a safe place for families to stay through a network of 14 area faith-based host congregations that provide clean, overnight shelter and nutritious meals for a period of one week every three months.
Guests are provided a safe, secure place with access supportive services at the Day Center. To contact, call 515-277-7051.
90% of families in Aftercare program remain in permanent housing
Who We Shelter
Family Promise of Greater Des Moines provides emergency shelter to families with children. Family composition can include two parents, single female head of household or single male head of household.
For the safety of our guests and volunteers, a family will not be accepted if one or more of the family members have
Recent domestic abuse history

Untreated mental illness

Untreated substance abuse
A criminal background check is completed as part of the application process. (Note: A family will not be denied shelter solely on the grounds of conviction of a criminal offense. The date of the offense, the nature of the offense, and the relevance of the offense to the safety of guests and volunteers will be considered)
Initial length of stay is 30 days, but a family may stay for up to 90 days. Families wishing to stay longer than 30 days must agree to a plan to save 80% of their income and actively be working toward goals related to securing income and housing.
FPGD is one of only two family shelters in Des Moines with the capacity to serve families with a single male head of household, two parent families as well as multigenerational families.
Services
Services offered to guest families include:
Case Management

Health Care Assessment and Referral

Child Care/Removal of Barriers to School Enrollment and Attendance

Employment and Housing Search

Transportation Assistance

Legal Assistance

Furniture Assistance

Aftercare Program
Affiliation With Family Promise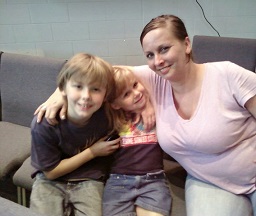 FPGD is an affiliate of Family Promise; a nonprofit corporation based in Summit, New Jersey. In 1986, the current director of Family Promise, Karen Olson, was moved to begin operating the first Interfaith Hospitality Network, located in Union County, NJ, following her interactions with homeless people while distributing food with her two sons. In 1989, Family Promise was founded on the belief that Americans are compassionate people who want to make a difference, and with the commitment to link those in need with those who want to help.
Family Promise provides assistance to religious and other community groups in developing, implementing, and maintaining network programs for families experiencing homelessness. While an affiliate, the FPGD is autonomous and is responsible for the management of its programs, and for its financial, fundraising, legal and other affairs.
Currently, there are 192 Family Promise affiliates operating in 41 states. Programming ranges from shelter and meals, to housing, child care, and/or job placement support.